Dave Gahan 'Live From SoHo' 2007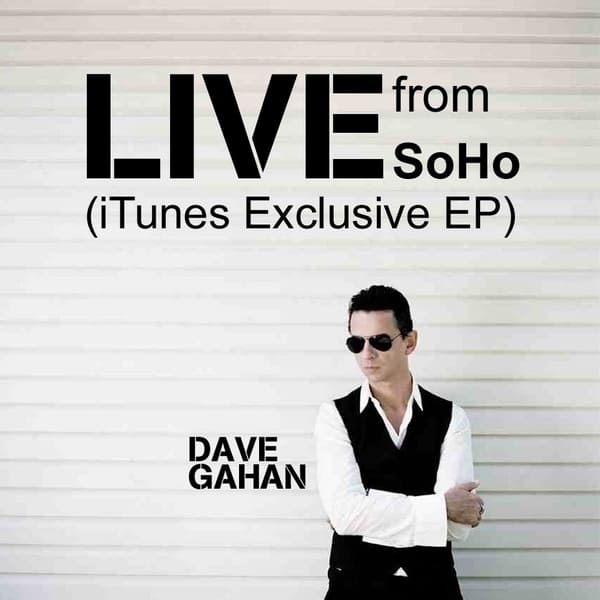 Album:
Live From SoHo
Label:
MUTE
Release date:
17 December 2007
Record:
New York, Soho Apple store
Producer:
Andrew Phillpott, Christian Eigner, Dave Gahan
Formats edition:
Digital
Digital (AAC/256 kbps) UK/EU/US
01. "Saw Something" 05:18
02. "Kingdom" 04:46
03. "Deeper and Deeper " 04:27
04. "Use You" 05:01
05. "Endless" 05:57
06. "A Little Lie" 04:58
07. "Miracles" 03:34
© 2007 The copyright in this sound recording is owned by JJSR Productions Inc under exclusive licence to Mute Records Ltd
Originally an iTunes exclusive featuring the 7 tracks played during an instore set at New York's Soho Apple store on October 23rd.
Later also released on mutedownloads.com and 7digital.com
discussion